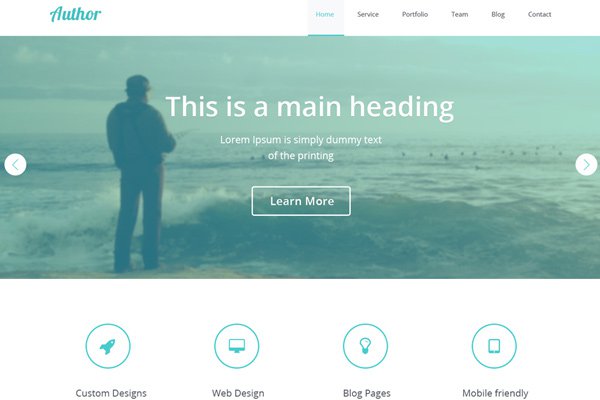 Having a business website is pretty much required these days. Whether it's a fully functional online store from which customers can look over your wares, make purchases, maintain their accounts and communicate with you or whether it's just a static one-page site with your name, address and a little about you and your business, if you're serious about making money, you need a website. The reason is that pretty much everyone looks you up online before deciding to do business with you and if you don't have a web presence, you're likely to be written off as not real.
So a business website has become part of an overall marketing plan, like stationery, business cards, and the old fashioned Yellow Pages listing. But unlike those marketing tools, your website might also be the trigger to a lawsuit.
You've probably heard of the Americans with Disabilities Act, or ADA. It's the federal law that requires businesses, or "places of public accommodation" as it's termed in the ADA, to make reasonable efforts to ensure that persons with disabilities receive "full and equal enjoyment of the goods, services, facilities, privileges, advantages or accommodations of any place of public accommodation." This is why buildings have ramps and buses have lifts for people in wheelchairs, and why elevators have floor numbers printed in Braille on the selector board.
The ADA was enacted in 1990, long before the Internet revolution. Soon after its enactment, plaintiffs' lawyers began targeting large retailers and service providers, such as banks, hotels and department stores for failing to provide reasonable accommodations for the disabled. In 2000, Bank of America was sued for lack of accessibility of its website. It settled. Charles Schwab was also sued, and settled shortly thereafter. Since then major businesses with web presences have grappled with what constitutes "reasonable accommodation." The biggest problem is that the ADA is silent on what must be done by companies that conduct business on the web. The Obama Administration promised it would establish some regulatory framework, but didn't. The Trump Administration seems equally uninterested.
Very few cases of ADA-noncompliance get to trial; most are settled. As a result, there's a dearth of court opinions to give lawyers on either side any guidance as to what's required and what's not. A rare decision from a federal court in Miami in 2017 isn't encouraging to business owners. In part, the court said,"Where a website is heavily integrated with physical store locations and operates as a gateway to the physical store location," it is likely that the ADA applies. In other words, if you have a brick and mortar store and you use your website as a gateway, or entrance to the goods you're selling, the ADA probably applies and your website better be ADA-compliant. That means someone with a covered disability, such as blindness, can use your website.