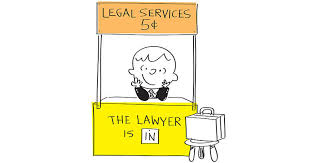 "Unbundled legal services," also known as "limited scope representation," is a concept designed to make legal services more available to middle-income earners who can't afford full representation. It's particularly applicable in litigation.
With hourly legal rates anywhere from $150 to $400 (or more) in Utah and the expected cost of even a small civil litigation case (under $50,000) near $15,000 to $20,000, fewer people truly have access to the courts. To help rectify that situation, the Utah State Bar and the Utah Supreme Court (which oversees the rules of practice before all courts in Utah) adopted the concept of unbundled services several years ago. What this means is that representing a party in a lawsuit doesn't have to be an all or nothing proposition for a lawyer.
Before unbundled services (formally called limited-scope representation), a lawyer had to represent a party in litigation from start to finish. With unbundled services, the attorney and client can reach an agreement as to what services the lawyer will perform. Maybe it's just help in drafting an answer or responding to a motion. Maybe it's representing the client at trial but not before. The beauty of unbundled services is that the client (with the attorney's consent) can pick and choose what he does for himself and what the attorney does. The advantage to the attorney is that she has protection against claims of inadequate representation because the law now recognizes that the attorney doesn't have to be all-in and isn't responsible for anything except what the attorney and client have expressly agreed the attorney will do.
Individuals represent themselves often in small claims court, but the limit in small claims courts is $10,000. Above that litigants are forced into district court, where all the rules of procedure and evidence apply. Before unbundled services that meant either going it alone all the way through, or hiring an attorney for the duration. Neither option was attractive to people in smaller cases, where the legal fees could, and often did, exceed the amount at stake. Unbundled services give the possibility of the best of both worlds.
Areas where unbundled services might be helpful include:
Advising on court procedures and courtroom behavior
Coaching on strategy or role playing
Collaborative lawyering
Conducting legal research
Document review
Drafting contracts and agreements
Drafting pleadings, briefs, declarations, or orders
Ghostwriting
Making limited appearances
Negotiating
Online dispute resolution
Organizing discovery materials
Preparing exhibits
Providing legal guidance or opinions
For more information about unbundled services in Utah, click here.
If you have a legal question, please contact us.